Letter to Montien Boonma
Navin Rawanchaikul was recently awarded the Thailand's Silpathorn Award 2010 for his contribution to contemporary art. For those of us familiar with Navin's campy outfit, this aspect of his work often belie a much more tender side to his practice that affect an emotive connection to the cultural life of his country through kitsch. Like Liew Kung Yu, his practice seems to have adopted the language of kitsch as the language of the people to both provoke the lofty ideals of 'fine art' practice and to connect the possibilities of the reflexivity in art to the everyday people.
For the award exhibition, Navin chose to show a new work 'Please donate your idea to a Silpathorn Artist' that is based on some of his earlier participatory works where the public is asked to donate ideas to the artist. Accompanying the piece is also a letter he wrote to the late Montien Boonma, whose legacy is still felt by many practicing contemporary artists, not just in Thailand but across Southeast Asia.
We are reproducing the letter here in English and Thai, to share with our readers Navin's gratitude and thoughts. Many of us continue to ask what can a new generation of Thai artists do in wake of the political crisis in Bangkok. Navin's letter is a timely response to this question in offering us a glimpse into a practice that was shaped and came of age more than a decade ago during the military coup of 1993. As one of seminal founders of the Chiang Mai Social Installation, he helped shaped a cogent response to the political rift last decade by redefining what public-engaged, relational practices can be. This spirit lives on in his work and in this letter.
Happy reading and congratulations Navin.
(SS)
~
Here again the English version of my letter to Montien Boonma. Thank you to comrade Steven Pettifor for editing and sharing ideas over the beers. Thanks all the friends and my families (and extended families) for the great supports. Many thanks to my Navin Production team and our collaborators!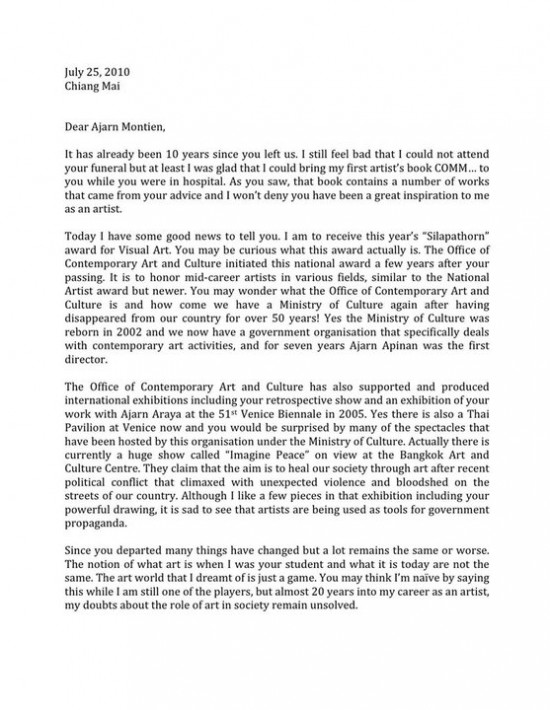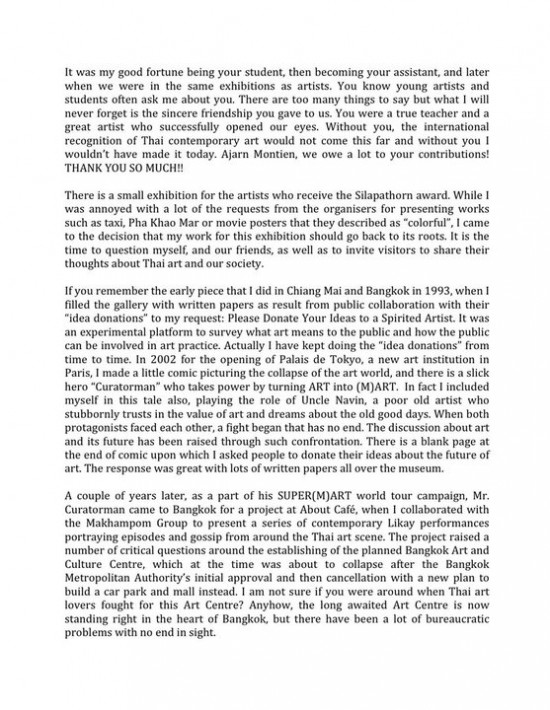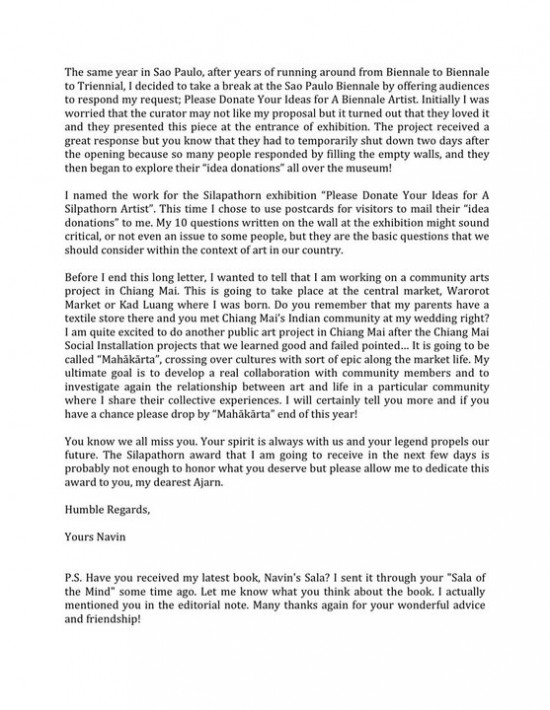 ~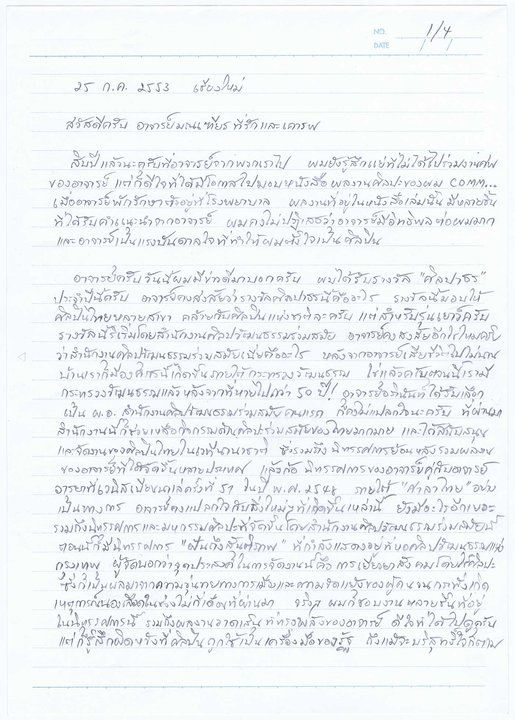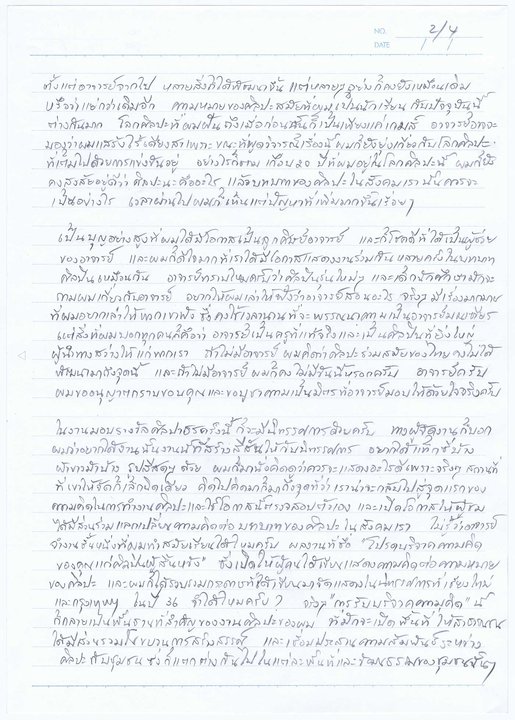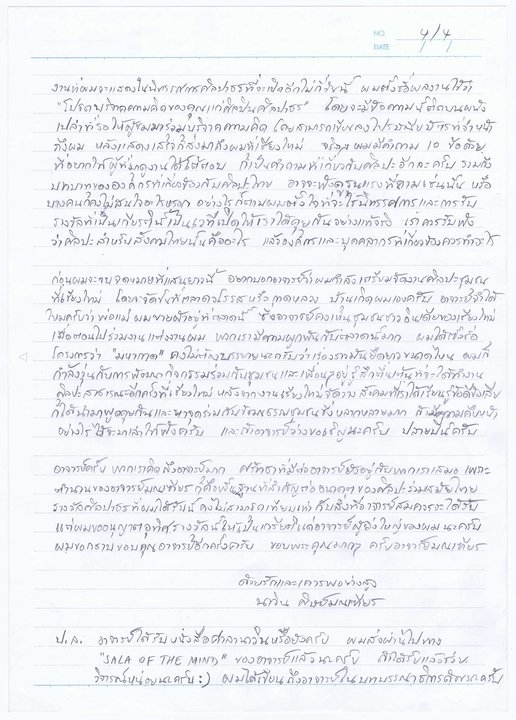 ---
This article was first posted on the original Arteri site on 4 August 2010.