9 Beats: Alfian Sa'at
1) Old Songs about Singapura
In the 50's and 60's Singapore wasn't just the Hollywood of the region but also the heart of the recording industry. And one of the things I love doing is seeking out old songs with the word 'Singapura' in their titles. Here are two of my favourites:
Di Singapura, by Julia
With its hypnotic conga drums and torrid horn section, this is a song that establishes Sin-city as a hedonistic paradise. From the opening cry, so full of yearning ("Oh…the night in Singapore"), you know this is the siren-song of a cabaret chanteuse both tempting and warning you. Singapore is now a nanny-state, sterile and puritan, but this song reminds you of its naughty past, capable of producing tropical island sounds that are sweltering, restless, voluptuous.
Cermin Singapura, by Lena
Imagine a sexy Siti Tanjung Perak, waving a finger at you, telling you not to slip into the pit of degeneracy that is Singapore. The lyrics could come straight out of a religio-didactic nasyid ("You see youths holding hands, waving each other off, smiling, locking eyes"), but the song is persistently undermined by the cheeky, infectious swing of the melody. It is this contradiction that gives the song its electric charge: the schoolmarm's taken to the stage, but in a delicious curve-hugging kebaya.
You can listen to streaming versions of these songs by visiting this site:
http://muziknusantara.com/Muzik/andromeda.php?q=s&sm=ff&s=singapura&x=14&y=12
2) My Mother & My Friends
I have the strangest conversations with my mother, because of the fact that she always makes time to entertain (Malay has a better word: layan) my most random, tangential queries. In many ways, she's taught me how to write dialogue, often shaded with a touch of the absurd. I remember an exchange we had when I brought her to Stockholm: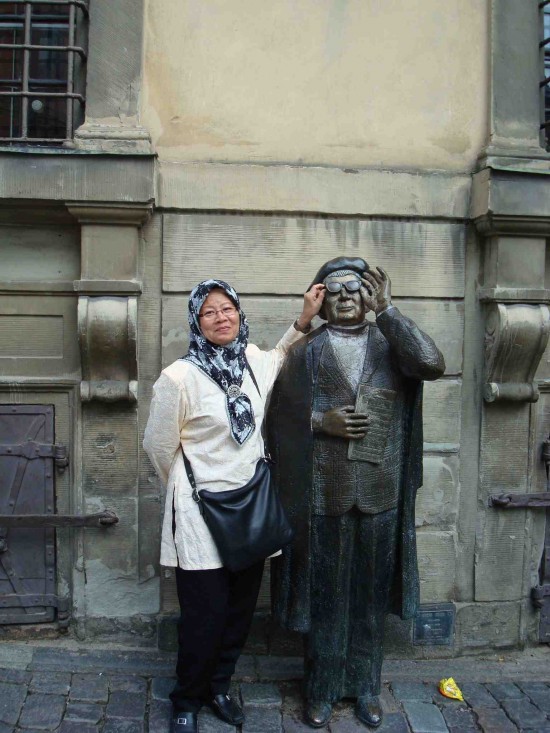 Mum: Eh, take a photo of me with this man.
Me: That's Alfred Nobel.
Mum: Yah, take a picture of me with him. Then we'll show it to your dad and tell him he's my Swedish boyfriend.
Me: Mak, he's not even real.
Mum: Never mind. Your father will still jeles.
I only have two things two say about my friends. First, they're a creative bunch—filmmakers, photographers, set designer, multimedia artist, makeup artist…engineer. And second, they are monkeys.
3) Haresh Sharma's Plays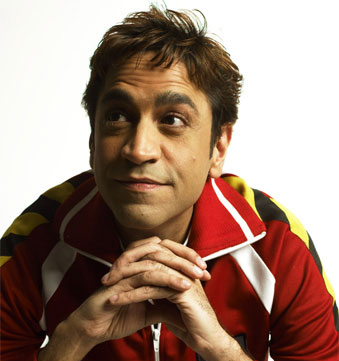 An admission: Haresh Sharma mentored me in playwriting when I was fifteen. So this might come across as a bit partial. But as Resident Playwright of The Necessary Stage, the prolific Haresh (100 plays and counting!) has written some of the most important works for the Singapore stage. There's Off Centre, for example, a play about mental illness that treats its subjects, as well, subjects, and not specimens that one might expect from such an 'issue-driven' work. There's also his recently-published trilogy of plays (Trilogy), dealing with topics ranging from pedophilia, to euthanasia, to political detention. However, despite the swirl of furious debates his characters engage in, Haresh doesn't take his eye off the most important question: 'What is it that makes us human?' And there's my personal favourite, Rosnah, a monodrama about a Malay woman studying in London, probably the best Malay play that's come out from Singapore—even if it's in English.
Because of the theatre company's devising methodology, Haresh's plays often accommodate a wide range of voices, from Malay MP's to Chinese-educated tai-tai's to retired Indian singers to Arab fag hags. The most Singaporean of our playwrights, Haresh himself is a minority within a minority—a Sindhi within Singapore's Indian community—which proves that outsiders often get the best view.
4) Boo Junfeng's Films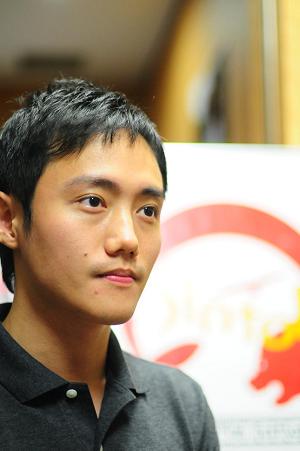 There was a time when Singaporean short filmmakers (I always feel weird writing this phrase, because it's the films that are short, not the filmmakers) stopped wanting to tell stories. They preferred instead stylistic flourishes, channeling the Nouvelle Vague via Wong Kar Wai to produce heavily art-directed mood pieces set in a nostalgised Singapore of green-paned windows and shallow-focused beaded curtains. What they missed, however, was the crucial difference between anti-narrative and no-narrative, and no amount of mournful, slurry voice-overs could hide the fact that these films had nothing to say.
Then Boo Junfeng slowly crept into the scene, and produced films closer to the short story than the music video. What this meant was an economy of means, cutting the fat out of every frame, parsing dialogue to the essential. Storytelling is an art, and Junfeng manipulates both time (the flashbacks in Tanjong Rhu and A Family Portrait) and space (the elegiac tracking shots in Keluar Baris, the tight interiors and expansive exteriors of Katong Fugue) with rigour and sensitivity. In his works, nuance always trumps flash.
Feted with a slew of prizes at the Singapore International Film Festival (he's only 26!), Junfeng's films demonstrate a certain ethos in independent filmmaking—how one can work with so little to achieve so much. One of his earliest works, Stranger, can be said to consist of tourist-type lo-fi footage, until you realize how the rhythm of the editing makes it pulse with life, and how by anchoring the images to a deeply-felt epiphany, the work is transformed into art.
Here's Boo Junfeng's short film showreel:
And here's a trailer of his feature, Sandcastle, which premiered at Cannes, to be released in Singapore in late August this year:
5) Ivan Heng's Rehearsal Room
"We'll find it on the floor", is one of Ivan Heng's quips. What the artistic director of W!LD RICE theatre company means is that by allowing actors to roam freely on the rehearsal floor, they'll discover certain things about a scene they're rehearsing. I don't want to sound all syok sendiri about this, but often subtext is unearthed not simply by sitting down and analyzing lines, but by attaching those lines to a moving body.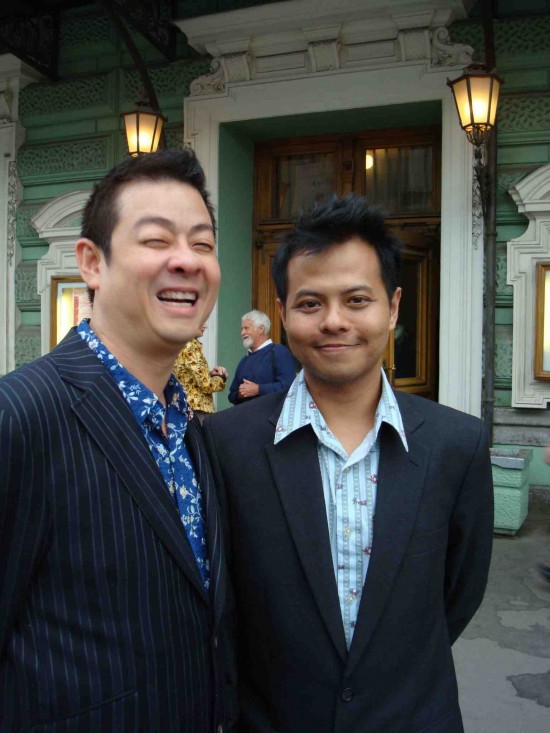 So what's it like in an Ivan Heng rehearsal room? It is to enter a space where you're encouraged to try out different things, even if they appear ridiculous on paper. There are so many ways to say a line, and Ivan gives his actors the freedom to imagine and explore a generous spectrum. He does this not by demonstrating what to do (which many actor-directors find hard to resist), but by delivering instructions like "you have to get behind the line", and "let the words land".
This would be mystifying code in other contexts, but it all makes perfect sense in his playroom. "We'll find it on the floor" could also mean "we'll find it under the magic carpet", or "we'll find it between your bodies". It doesn't matter, because like all great directors, a lot of what Ivan communicates to his actors is non-verbal—through his singularly attentive presence, or the way his hands, like an orchestral conductor's, make stardust illustrations in the air. There are so many ways to say a line.
6) Siti Khalijah Zainal's Performances
She's known as Siti K—nama glamour—but that's more to distinguish her from other Siti's (like maybe um, Nurhaliza?) than any kind of starry-eyed thirst for fame. I've worked with some incredible stage actresses—among them, Nora Samosir, Neo Swee Lin and Karen Tan—but Siti K stands out because number one, she's young, and number two, she belongs to a generation of young performers who neither come from a middle-class background nor has received formal training in speech and drama.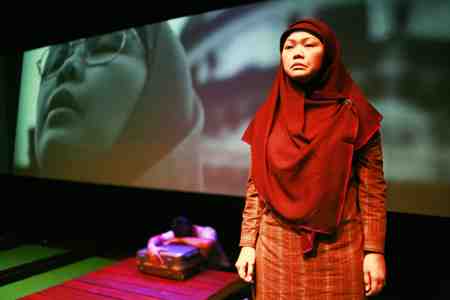 At just 25, the modest and fast-talking Siti K has amassed an astounding body of work, inhabiting complex roles such as the daughter of an ISA-detainee (Gemuk Girls), a hospice nurse who indulges in the occasional joint (Good People) an Indonesian domestic worker (Model Citizens) and the vice-president of a campus Muslim Society (Nadirah).
What distinguishes Siti K's acting from her contemporaries is precision, whether in her comic timing or clocking of dramatic beats. Her blocking—where she places herself on stage—is peerless; Siti K always knows how to cross, where to face. There is always the sense that what you see on stage is a result of carefully-calibrated choices, such that there is no wasted gesture, no wavering speeches, no opportunity for the actor to lose contact with the audience. Even when she is standing still, you know the muscles in her body are continually adjusting, finding the circuit connections between actor and character. To watch Siti K perform is to appreciate that the 'live' in 'live performance' is the same adjective one places in front of wire, coal, bomb.
7) Chua Mia Tee's National Language Class
By the 70's, figurative art in Singapore was as good as dead. State patronage favoured abstract, modernist works, since these were deemed to be devoid of overt political content. So it was a pleasurable shock to encounter Chua Mia Tee's National Language Class, a 1959 oil painting in the style of social realism. In discussing the works of Jean-François Millet (a French painter renowned for his paintings of peasant subjects), John Berger wrote, "The artistic style which accompanied this modern claim was realism; realism because it revealed hidden social conditions, realism because (it was believed) all could recognize what it revealed."
This 'modern claim' was in reference to Millet's response to the 1848 French Revolution. Similarly, Chua's painting was a reference to Singapore's transition to self-government in 1959, and the Malay-language night classes that sprung across the island as people prepared to transform themselves from British to Malayan subjects. His artistic style was inseparable from history's own brushstrokes.
An appreciation of the painting requires not just some background info on history, but also, art history. In 1952, a group of four painters based in Singapore visited Bali, in at attempt to negotiate their own Chinese identities with that of their Southeast Asian environment. Their paintings later came to be known as the 'Nanyang Style', forged out of a desire to create a 'Malayan' idiom.
For me, however, there remains something distinctively Orientalist about the Nanyang paintings. The 'indigenous' subjects were primitives—passive, bare-breasted sitters displaying surfaces, rather than subjectivities, to this band of elite male painters. Rather than incorporating these 'locals' into their art, and thus identifying with them, the Nanyang painters maintained an exotic distance.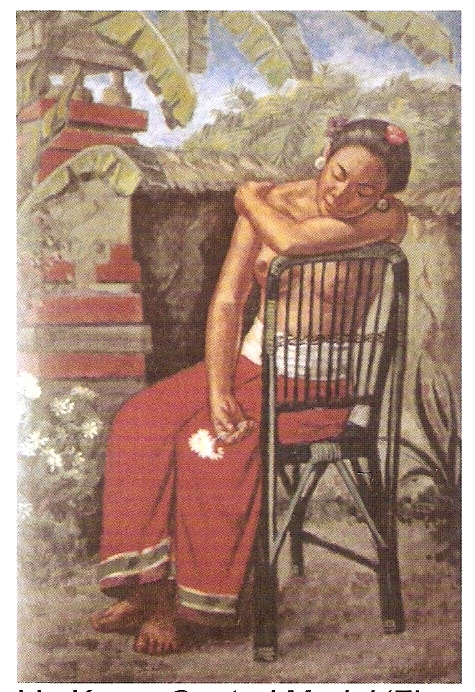 So to see the 'local' in Chua's painting depicted as a teacher (i.e. not a pastoral figure) was a welcome change. The idea of becoming 'Malayan' was not just a matter for the intelligentsia (who wrongly believed it could only be achieved through art), but one the migrant masses could participate in. And if you examine the painting, you'll realize that teacher and the standing student seem to face each other at the same level.
Which means that Malayanisation was not a unidirectional process, but one of reciprocity. The student was learning Malay, but the teacher was also becoming a Malayan (and not just a Malay person) by teaching his class of Chinese students. I'm not the only one, it seems, inspired by this painting; it has also been used as the subject of a play by the theatre company spell#7, as well as the cover for Lily Zubaidah Rahim's latest book, Singapore in the Malay World.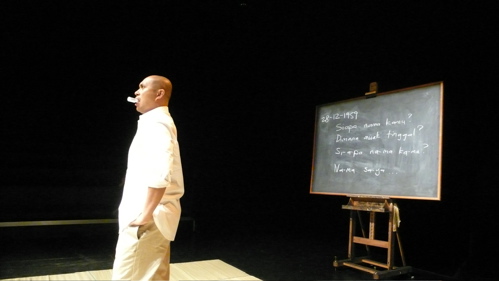 8) Cyril Wong's Poems
Literature is fragile in a place like Singapore, because what is valued is often what is immediately utilitarian. And the lyric poem is even more fragile, because all it does is lead us into the mind of a single poet. What can this lone, non-professional individual impart to us in terms of practical life-skills?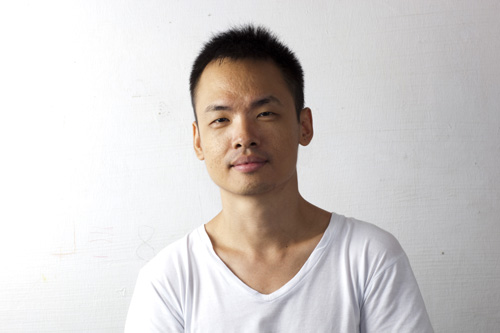 Cyril Wong has defied these inhospitable surroundings to produce works that are beautiful and brave—because it takes both craft and courage for voyages into the interior. His favoured form is the lyric poem, which gives dignity to the otherwise not very interesting act of 'expressing one's personal feelings' in words. In turn, Cyril dignifies the form by plumbing emotional states that are difficult to confront, and to articulate (which has earned him the label of a 'confessional' poet).
Cyril has acknowledged the poet Louise Glück as an influence, who once said, "I loved those poems that seemed so small on the page but that swelled in the mind; I didn't like the windy, dwindling kind. Not surprisingly, the sort of sentence I was drawn to…was paradox, which has the added advantage of nicely rescuing the dogmatic nature from a too moralizing rhetoric."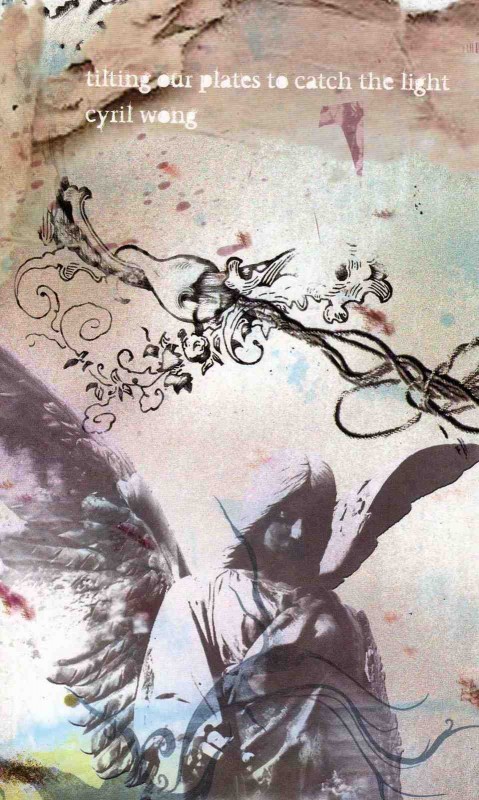 Consider this poem from the collection Tilting Our Plates To Catch The Light:
The Gift
Somebody out there bears a gift
in his blood.
We are among those who received
the gift without warning.
Or we were warned. And still
we opened our bodies to receive it.
We have put the word out
for anyone who might be carrying
the gift.
We wonder about the man who
dropped it into our laps with
deathly generosity.
With our gift, we could be terrorists
of the flesh.
Somebody is turning his lover over,
pulling the ribbon off the top
of the gift.
***
This is the sort of poem that disturbs you, because it speaks with plain equanimity on the tragic subject of HIV infection. There is music in the lines, but it sounds like the humming of someone who you can't tell is either smiling or wincing. And at the heart of the poem is paradox: the gift it refers to is a kind of unutterable loss. The only way one can utter this loss is by approaching it from the most painful angle: diametrically.
More poems by Cyril can be found at www.cyrilwong.org
9) Kuala Lumpur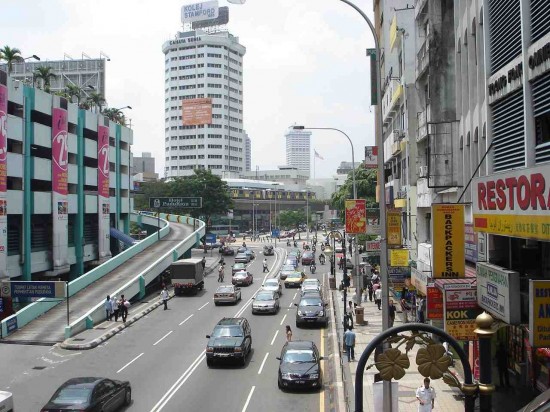 Singapore is a city, but only in terms of hardware. Because it has no geographical hinterland, it doesn't perform a central role of cities in many other countries: as a destination for those who wish to pursue their dreams, or discover themselves. I've said it before and I'll say it again: Singapore is a small town, with expensive infrastructure.
I've always believed that the life-blood of a city comes from rural-urban migration. Newcomers learn how to jaywalk, buy train tickets, look for bargains, stumble on shortcuts, leap through loopholes. They lose themselves in alleys, behind billboards, in supermarket queues, and find themselves again on rooftops, under cobwebs of fairy lights, at Merdeka Square on a Sunday. People arrive from small towns, and some end up becoming rempits, Ramly burger peddlers, or the next Ramlah Ram.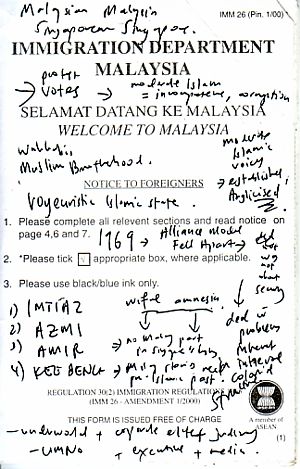 The lyrics of a song (and real cities always inspire rhapsodies; the only songs these days with 'Singapore' in their lyrics are propaganda ditties) by the band Hujan explores this ambivalent nature of the city: seedy and glittering, a place that waters hopes and crushes dreams:
Kuala Lumpur, Kuala Lumpur
Indah tak terkata
Kuala Lumpur, Kuala Lumpur
Engkau kian tercemar
Biar pun kau begitu
Hanya kau lah destinasi ku
So KL is inspiring because of these dualities: slums and skyscrapers, after-parties and Friday prayers, a city where zealots and harlots make eye contact and exchange contempt. These elements don't seem to be zoned into impermeable quarters, and all of it co-exists in a single body, like an addict's highs and lows. And like an addict, KL doesn't seem to sleep much either, and cruising through the streets at night, one is tempted to eavesdrop on those staying up at mamaks to discuss the revolution. I'm also falling in love with someone in KL, so I guess that helps too. : )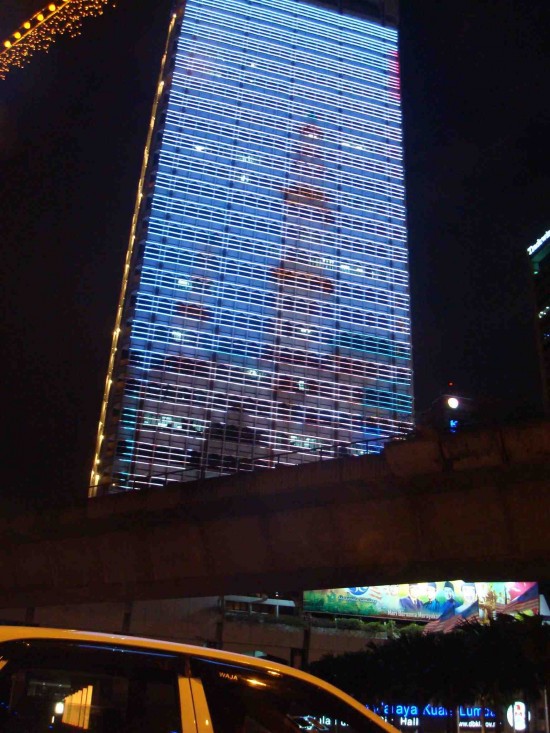 ~
Alfian Sa'at is the Resident Playwright of W!LD RICE. He has recently published 'Collected Plays One', a collection of duh—his plays. He will be conducting writing workshops at CHAI this July. For more info, click here.