9 Beats: Grace Chin
We're finally getting our act together to bring back '9 Beats', which is meant to be a column where arty set shares with us nine things that make them tick. We did one a year ago on Yee I-Lann but never got around to continue this column. This time we're pretty determine to stick to it and will have a great line up in the weeks to come. First up is PopWire editor Grace Chin 🙂 – SS
1. Playing Masak-Masak
I like to experiment in the kitchen. This is what I had for lunch: Capati with shredded pumpkin, chopped garlic, basil & mushrooms, topped with lots of cheese and herbs.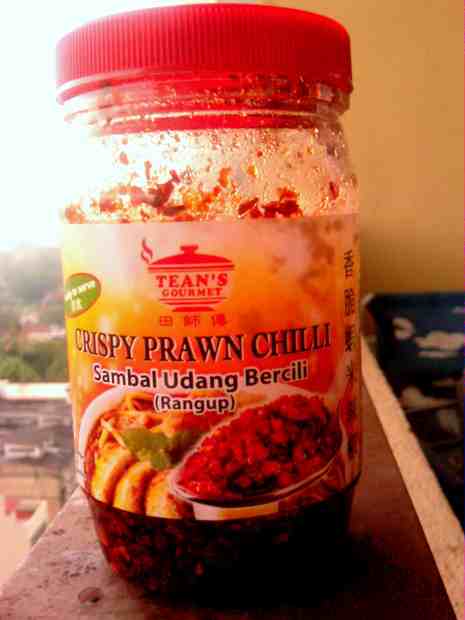 A spoonful of this makes everything tastier
I'm also a big fan of this mindblowingly nomlicious Crispy Prawn Chilli.
2. Igor!
I don't watch much TV but Restaurant Makeover (Asian Food Channel) is a favourite. Igor Shamraychuk (the Ukranian foreman on the reality show) is really fun to watch because he's almost always tasked with the impossible — executing the designer's vision on a limited budget. Haha! Quite kesian lah, but he always makes it work! I also think he is cute 😛
3. True Blood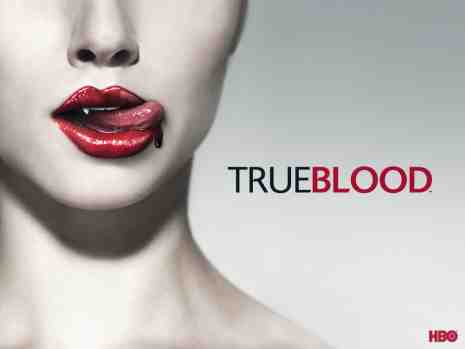 True Blood is ridiculously addictive. I'm loving the hodgepodge of characters, the biting, the Southern drawl, and a world where minorities (vampires, werewolves et al) accepted by society and represented even in politics. Then, there's also bits of interspecies romance. Kinda like a wholesome Yasmin Ahmad fantasy, but faster-paced, bloodier, darker, and nastier!
4. Innocence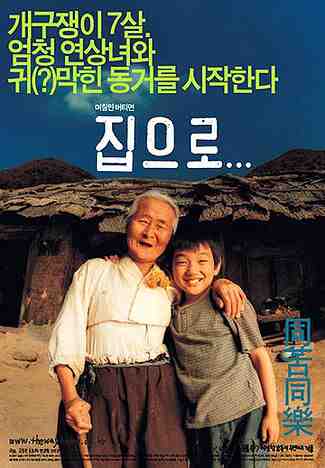 Probably the first South Korean film I cried to… secretly
Growing up is not easy, and I find staying childish (or, 'childlike') even harder. Sometimes I think I have forgottened how to laugh with abandon, and that is quite a sad thing to even think. I wonder if I've lost the playfulness and curiousity I had when I was a kid. But when I do try to be childlike, it feels forced.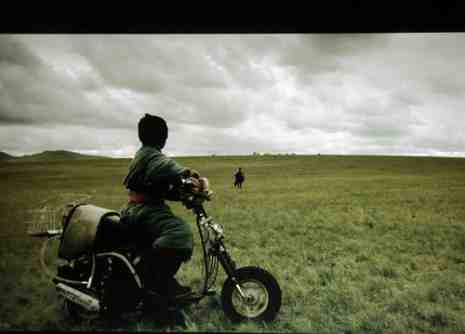 Probably only film I've seen set in Mongolia, and the only film ever about ping pongs
Genuine childlikeness is even more difficult to capture on film. Children are not easy to direct, and good child actors are hard to come by because they either end up miming or playing adults. Am no film critic ya, but these are some of the films I think have the really good child actors: The Way Home, Mongolian Ping Pong and Flower In The Pocket.
5. Love and Language
I found myself getting all weepy recently at a concert featuring covers of famous French love songs. Although I didn't know any French, Mouron's rendition of Jacques Brel's Dans Le Port d'Amsterdam at the French Art Festival was damn kao power. I know it is a damn cliche thing to say, but love is damn powerful la, and love songs (longing, sorrow, anger, despair, delight) is quite universal.
Je pense a toi by the blind Mali singers Amadou & Mariam also gives me goosebumps everytime I hear it. Don't roll your eyes k… watch the video above… and then weep!
6. Remixes
I'm all for remixes and mashups, like this Inspector Gadget theme song by Greg Pattillo. Beatboxing on the flute — shiok or what?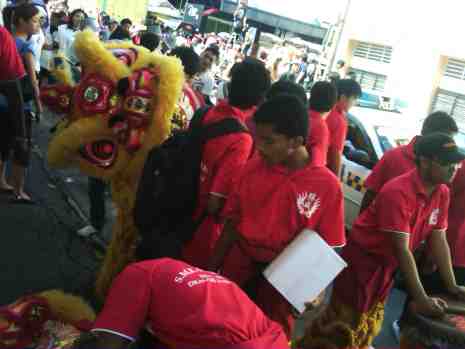 Sentul machas doing the tung tung chiang
I also find remixed culture damn fascinating, like the Peranakan and Manglish. I need to read more history and travel more, but am quite broke la. But so many remixes happening right now in our backyard. Here's a pic of the all-Indian lion dance troupe from SMK Bandar Baru Sentul who attempted the Banghra (I think) at last week's #angkatrumah @ Urbanscapes.
Technology and pop culture mashups can also make damn a lot monies. Watch the above video featuring Kim Yeo-hee ("Applegirl002′) singing and playing Lady Gaga's Poker Face with four iPhones. The talented 22 yr old has since secured a record deal after her viral success. V cool.
7. Wordplay
I'm slightly dyslexic, but I love words and word play. V v sexy, yes.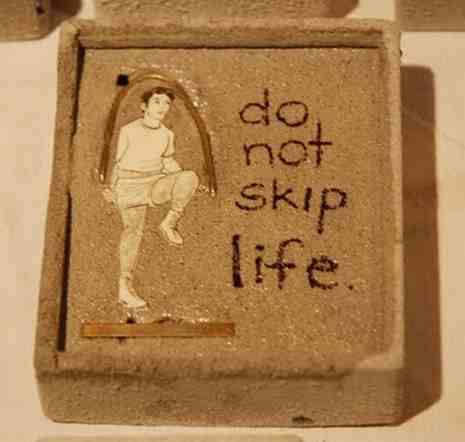 Do Not Skip Life (2009) from the series New Kid On The Block by Fabian Tan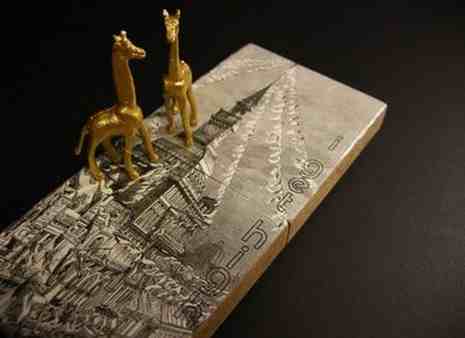 I Get High (2009) frm the series Animal Ghetto by Fabian Tan
8. Vacays
Grass stains on my white shorts, salty lips after a dip in the sea, sweaty walkabouts and loads of junk food.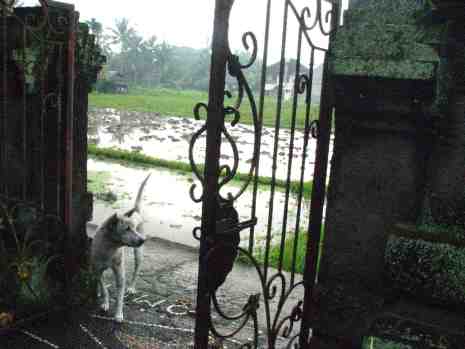 Sawah Sunrise Homestay in Ubud, Bali, 2010
I love roadtrips, daytrips, open spaces, real trees, and the sea.
9. Patterns
I like patterns.
When I'm out (which is not often), I try to walk or take the train. The view is so different from an elevated train track, or from the pasenger side of the car, and from street-level… Bagus juga tukar perspektif dari semasa ke semasa. Asyik online je, pandangan mcm tak cukup real.
I have loads of these. I probably need to sort through my hdisk to organise them by category.
But maybe I don't have to connect the dots all the time. I like things to be a little cluttered.
~
Grace Chin is the editor of PopWire, a blog-wire that picks up the the best bits of relevant news of the internets, by the internets, for the internets.