Everything begins with small talk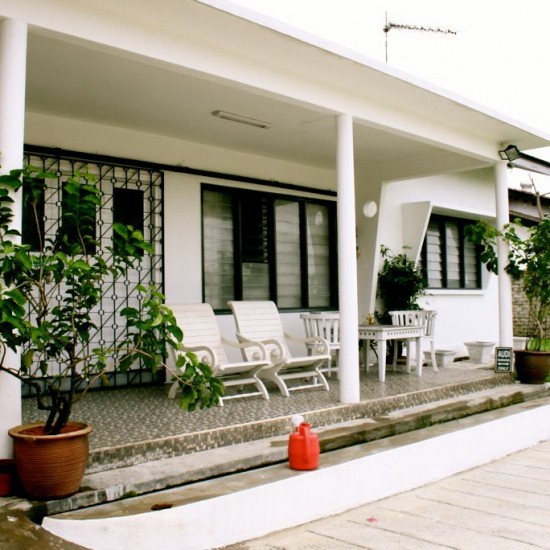 ARTERI: Another art space is born! KL is really on a creative burst recently. What prompted you to start an art space?
LARA: Aiie and I have always wanted to open a space- but we were never sure how to go about it, and whether it was really going to work out. We weren't sure that we could do it, or how people would receive it, and there were a thousand other reasons why it remained only a dream for a long while, until I realized one day that I had to try to know, and even if it does not work out as planned, I would have tried. If I didn't decide to start looking for a space at that point in time when I did, I don't think I will ever start. So we went around looking for place and finally found this quaint little house in PJ, immediately fell in love with it, took it, converted it into this space that we have now.
ARTERI: So who's behind Small Talk with the Moon? Can you give us a bit of your personal background?
LARA: We are Lara and Aiie, we've been married four years now. We're really just two people who love art and music and films, and we like to sing and we watch movies and we paint, but we never went to art school.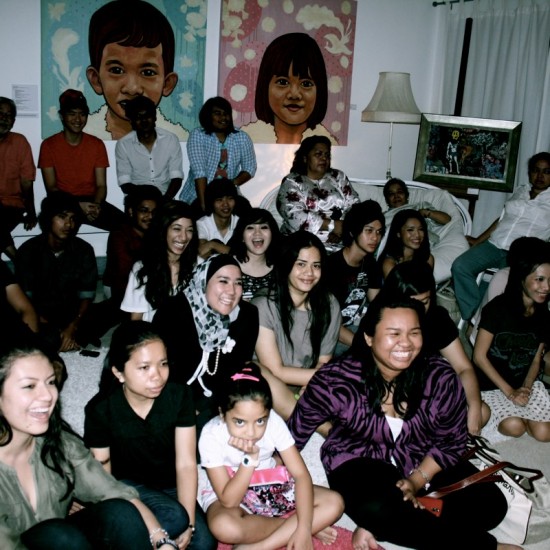 ARTERI: What makes Small Talk with the Moon unique? What will it bring to our KL art scene?
LARA: I was always held back by the fact that I felt I didn't know art well enough to be discussing or dealing with it, and this was partly the reason why I was uncertain about starting this in the first place. I know that many people feel the same way- they want to appreciate art, but they think they have to know how- and I want to tell them that it is okay to appreciate art if you like it, in the exact same way that you appreciate good food or nice clothes or the ocean, that there is no art to appreciating art, that you love it for what it is to you. Well, that's what I think, anyway. We hear all the time particularly in this country that artists are not given the recognition they deserve, but who will change that? Only people who know this for a fact can, so they are the ones who will have to. What Small Talk with the Moon can bring to the art scene, I don't know, honestly, but we certainly hope that it will bring about something good. I hope that we can in our own little ways help people be more passionate about the arts, and at the same time, slowly eliminate the air of elitism in the art scene.
ARTERI: Do you have any specific artworks that you like?
LARA: As cliche as this may sound, I love the heart and soul in art, above anything else about it. I don't know if I have a 'favourite 'kind' because I'm always discovering new things that I like, but as far as the more tangible things in art goes, I suppose I am especially drawn to the details and intricacies of a given artwork. I relate effort in art strongly with the heart and soul of it.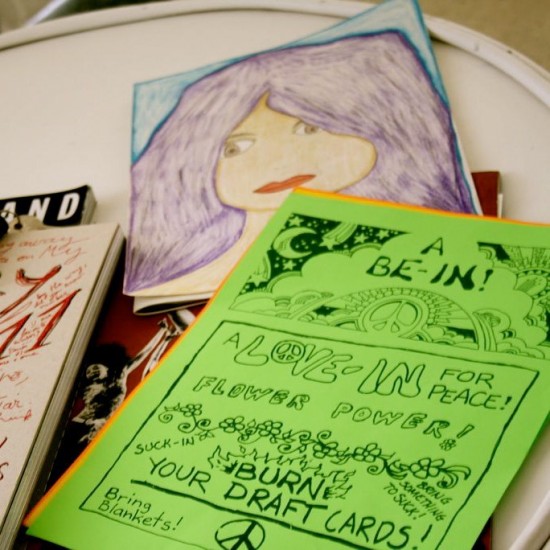 ARTERI: We like your rather quirky and poetic name. How did the name for the art space come about?
LARA: Believe it or not finding the right name for the space was one of the hardest things. Some months before we decided to start with this space I printed a little book of a collection of my own writings, and titled it "Small Talk with the Moon". The same is also the title of one short prose in the book. My mum thought that the name was perfect for our space, and it sort of tickled at first when she said that because I felt it seemed a little self-absorbed, ha ha, but after a while it just sounded and felt right, so we decided to stick to it.
ARTERI: What are some of the upcoming activities you will have for the following months?
LARA: We are barely into our fourth week of business, and are right now still planning on the activities that we would do on a regular basis, like paint jams, art classes and open mic sessions. Our next event would be our bric-a-brac that is happening this Saturday the 24th, and we currently are also exhibiting visual art works by our local new and emerging artists. We will regularly update our website and Facebook page for any activities or events that will be held at Small Talk. Meanwhile we welcome artists, musicians, writers, filmmakers, designers etc, trained or untrained, who need an avenue to introduce and share their art with others to come to us with their stuff. I believe that we have so many talented people in this country whose creativity are being stifled by the reason that they have not the means or even the confidence to put their stuff out there, and we would be more than happy to work with them, and to promote their art or talent.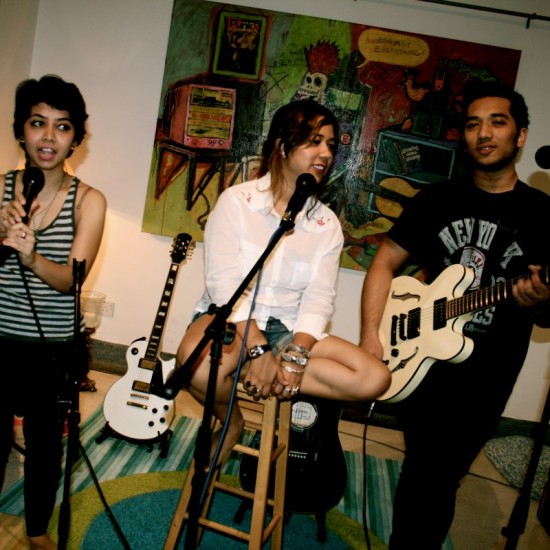 ARTERI: Is there a specific target audience for your space?
LARA: I wouldn't say we have a specific target audience, simply because, as I have mentioned, everybody should be able to enjoy and appreciate the arts. Having said that, I actually think that the first people that we want to introduce this to would be the younger generation whom I think are right now more open to new things and ideas, while exploring themselves their creative side.
For more information, please visit their facebook page!
~
(SS)