RogueArt visits Taipei!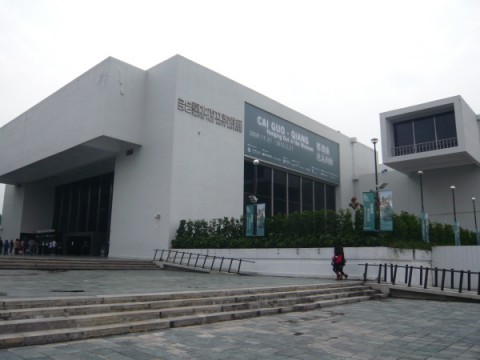 Taipei Museum of Fine Art
We were recently in Taipei and have concluded that despite the four-and-half hour flight time, grim weather and so-so food, the trip to Taiwan was definitely worth the time (and money) in order to catch Cai Guo-Qiang's solo 'Hanging Out in the Museum' at the Taipei Fine Art Museum. As photography was strictly not allowed, it is quite impossible to describe the power and epic scale of the artist's elaborate installations and gunpowder projects presented in this retrospective exhibition. Nevertheless, Rachel managed to sneak a few shots when the guard was not looking. (Please see below for scenes from the show, and apologies to TFAM for breaking rules!)
The artist's attention to detail, precision and the power of his underlying messages are literally mind blowing! The exhibition was divided into two parts: "Dramatic Time Condensed" on the first floor explores Mr. Cai's tendency to "counteract time, so that movement and dramatic movement –which are only possible in time– are condensed into still objects", while the second floor, titled "Contradictory, Changeable Gunpowder", traces the development of Mr. Cai's gunpowder exploits from early paintings with gunpowder to the blowing up of his 'sketches'. A comprehensive collection of video documentation also provide further understanding to Mr. Cai's pyromaniacal 'drawing' processes and gunpowder performances , and these range from earlier works such as the "Project for Extraterrestials" series (made during the 1990s) to the recent opening and closing ceremonies of the 2008 Beijing Olympics.
"Head On", an installation with 99 life-sized wolves, fabricated from sheepskins and stuffed with hay and metal wires, barreling in a continuous stream towards (and into) a glass wall, is definitely a Rogue favourite. Loaned from Deutsche Bank's collection, this work is a critique of the German reunification. We found the artist's statement "invisible walls are the hardest to dismantle" –describing the German condition – very apt for Malaysia too. All in all, we spent between three to five hours at the museum (twice!) and found ourselves quite reluctant to leave. To quote our travel companion Mr. Lau,  "Cai Guo-Qiang has single-handedly beat 5000 years of Chinese history" as he held our attention far longer than the National Palace Museumexhibition –5 hours as compared to 1 hour– displaying treasures from the Chinese world. We heart Cai Guo-Qiang : )
Please don't miss out on this show if you are in Taipei, the show closes on 21 February 2010 (closed on Mondays and CNY).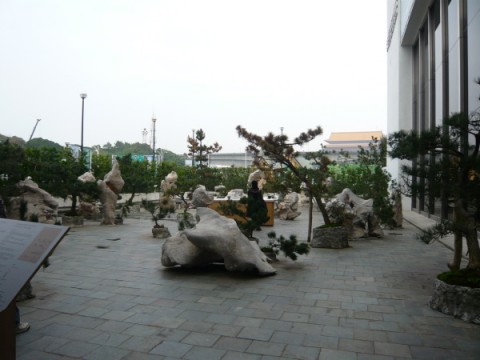 Cultural Melting Bath: Project for the 20th Century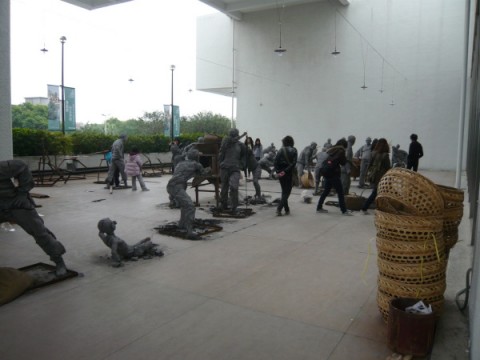 Rent Collection Courtyard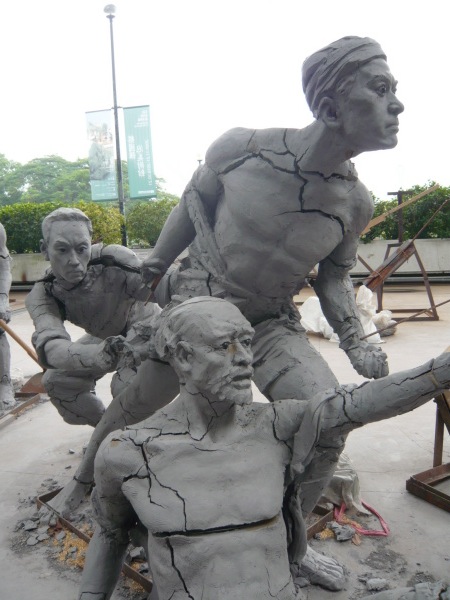 Rent Collection Courtyard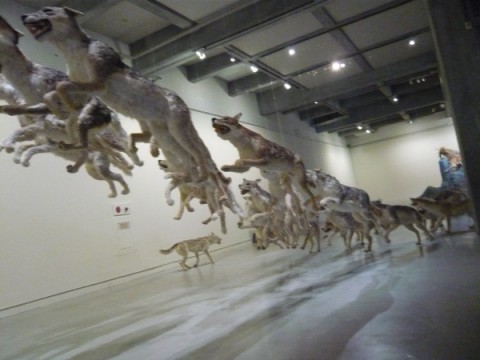 Heed On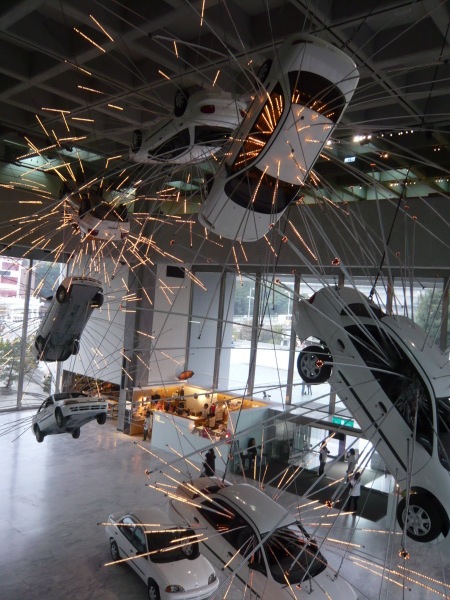 Inopportune: Stage One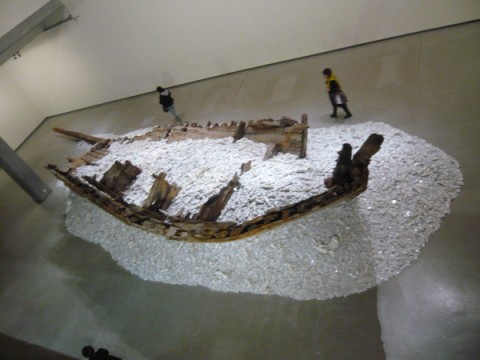 Reflection – A Gift from Iwaki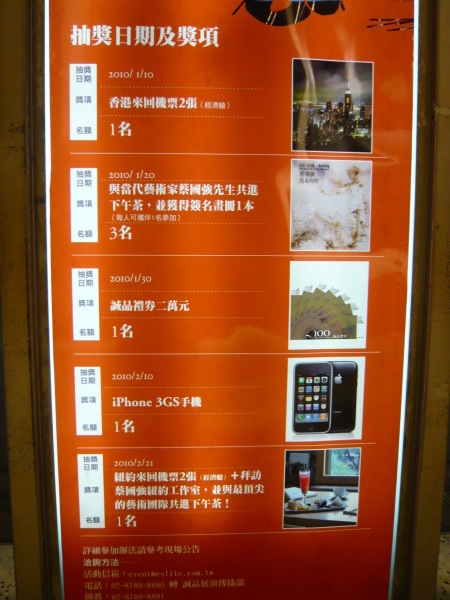 Lucky Draw Prizes
Rachel was particularly excited about the Lucky Draw at TFAM. The prizes are: (Week #1) A pair of return tickets to Hong Kong; ( Week #2) Tea with Cai Guo-Qiang and a signed exhibition catalogue; (Week #3) TWD $ 20,000 (approx RM 2,200) Voucher from Eslite Bookshop; (Week #4) 1 iphone 3GS; (Week #5) A pair of return tickets to New York to visit Cai Guo-Qiang's Studio and have tea with the artist at the Empire State Building. WOW!!!
To make the trip even more worthwhile, we also caught Takashi Murakami's print show at Arki Gallery near the Taipei Main Station, which will run until April 2010. We were impressed by the Taiwanese audience's enthusiasm for art! There were at least 3 rows of people in front of any artwork at any one time when we visited Van Gogh's exhibition at The National Museum of History. We also had to return to MOCA Taipei twice before we had the opportunity to enter the museum as we could not bear the 2-hour ticket queue outside the museum on our first visit. Rachel also managed to squeeze in time to catch the 'Visual Attract and Attack'at MOCA Taipei (after the 2nd attempt) and here are pictures of some of the works on show.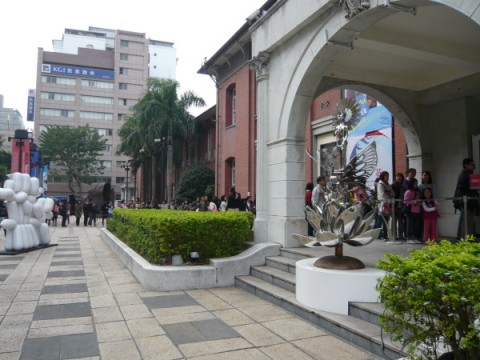 The 2-hour que outside MOCA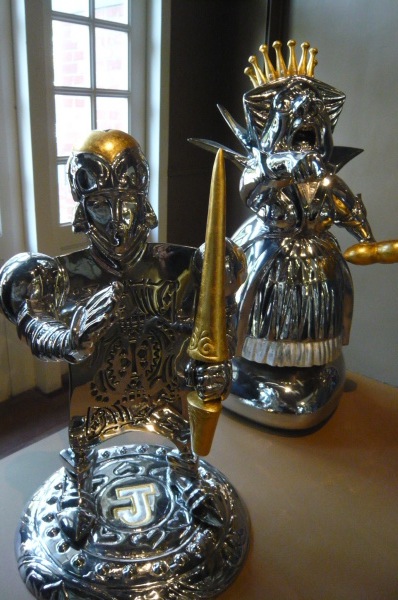 The Queen of Hearts in Alice's Adventures in Wonderland by Yang Moa-Lin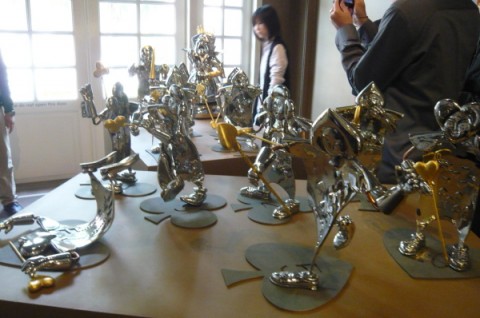 Alice's Adventures in Wonderland by Yang Moa-Lin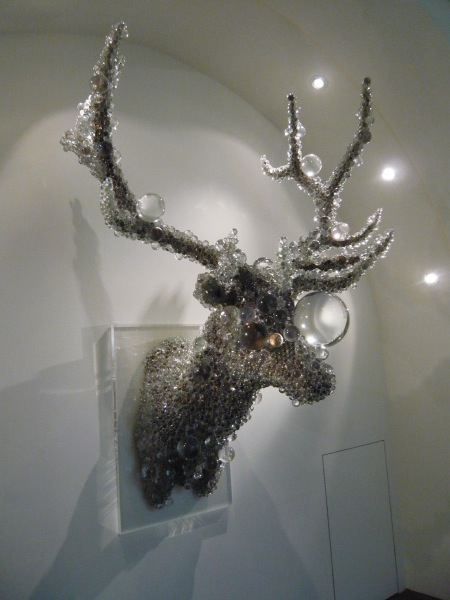 PixCell-Elk by Japanese artist Kohoi Nawa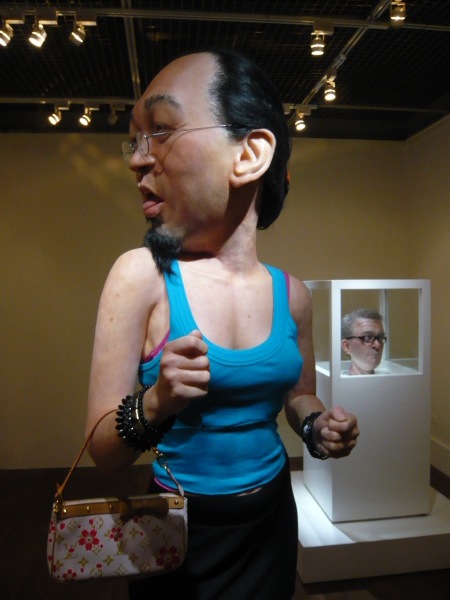 A Sculpture by Takashi Murakami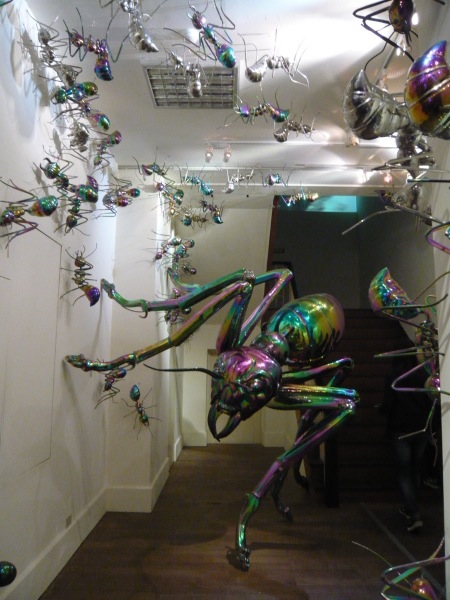 Movement Age by Chen Zhiguang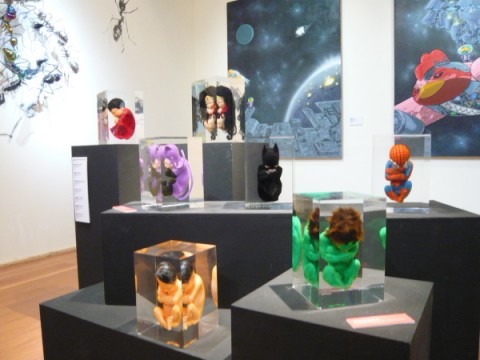 Superheroes in foetus stage by Alexandre Nicolas

Baby Hulk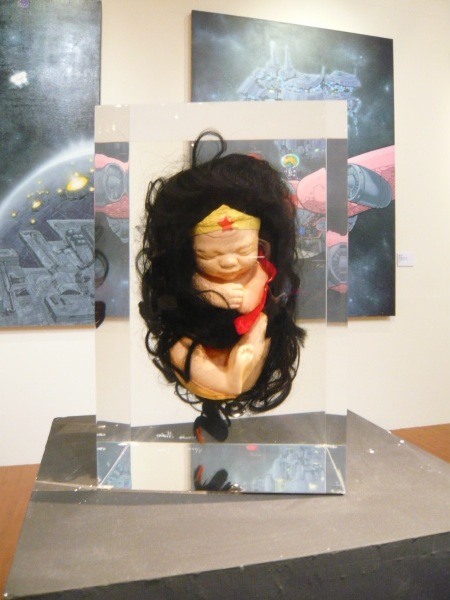 Baby wonderwoman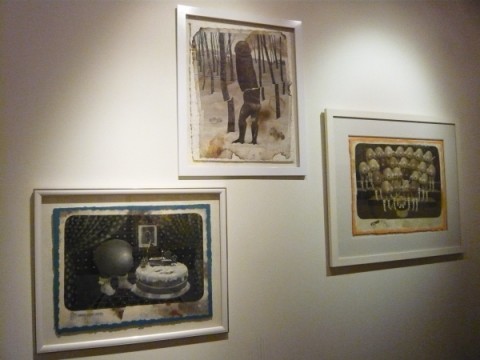 Malaysia Boleh! It was a lovely surprise to see Chan Kok Hooi artworks here too!
~
Cross-posted from RogueArt's blog.
Adeline Ooi and Rachel Ng are part of RogueArt – an art consultancy group specialising in the creative, strategic and organisational management of art and cultural projects, exhibitions, collections and publications.